The Aylsham Community Trust
The Aylsham Community Trust (TACT)
Aylsham High School is committed to working very closely with all of the Primary Schools in the Cluster. The collaboration between our 'Family of Schools' is widely regarded as an excellent model, and we are proud of our achievements.
Many of our students travel to school from outside the Aylsham Cluster area, and we try very hard to maintain close contacts with the schools to ensure that transition to secondary school is a smooth and positive experience.
The Aylsham Cluster Trust has been established to further develop this work.
---
We are holding our Aylsham Community Trust (families) annual Family Learning Day on Saturday 11th June 2022, 10 am - 2pm at Aylsham High School.
This is a free event for our trust families to enjoy, kindly sponsored by Aylsham Rotary.
An invitation is extended to local clubs, societies and businesses who might be interested in joining this extremely popular and well attended day. To register an interest please contact Monica Harding on 07780 887348 or e-mail mharding@aylshamhigh.norfolk.sch.uk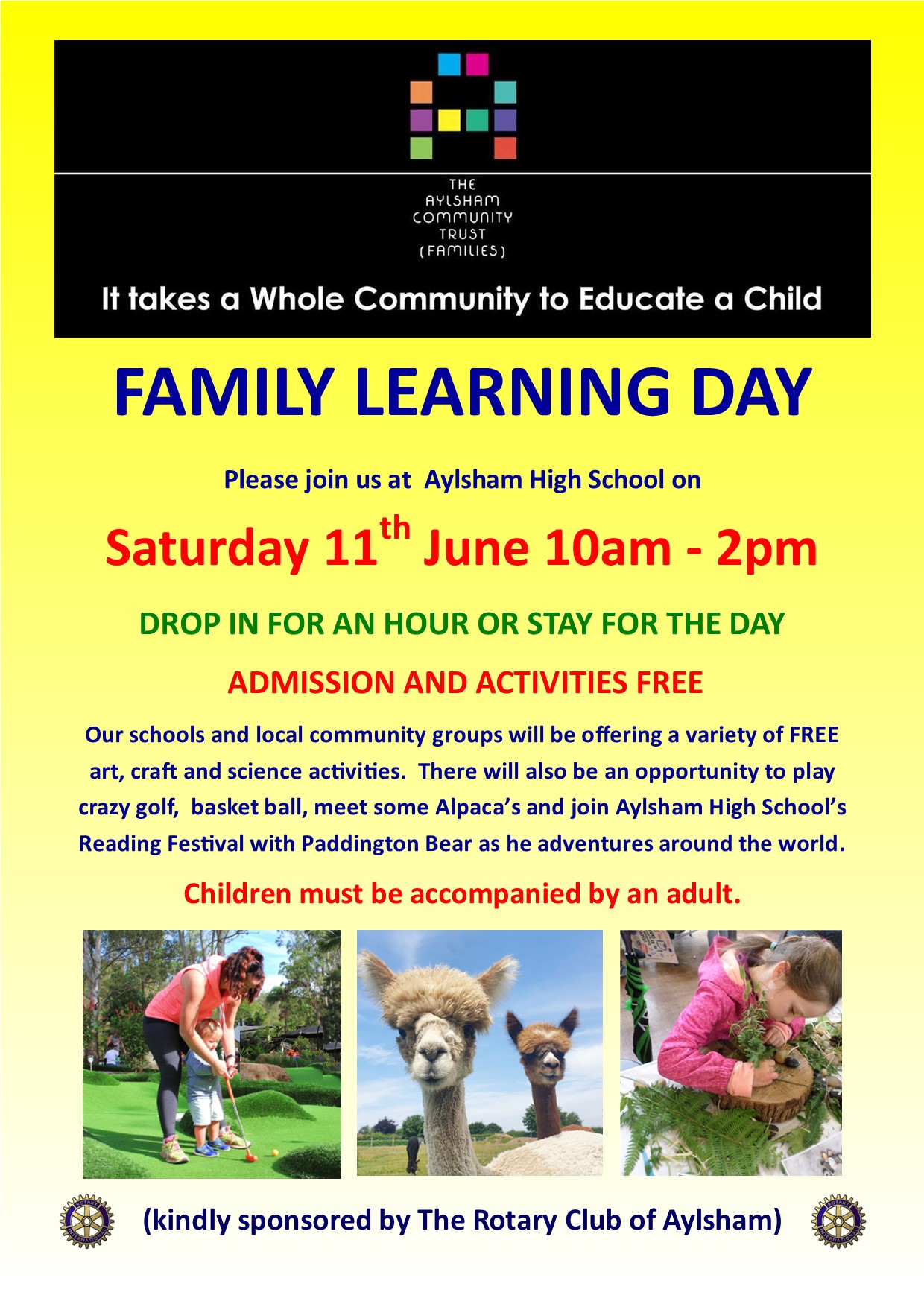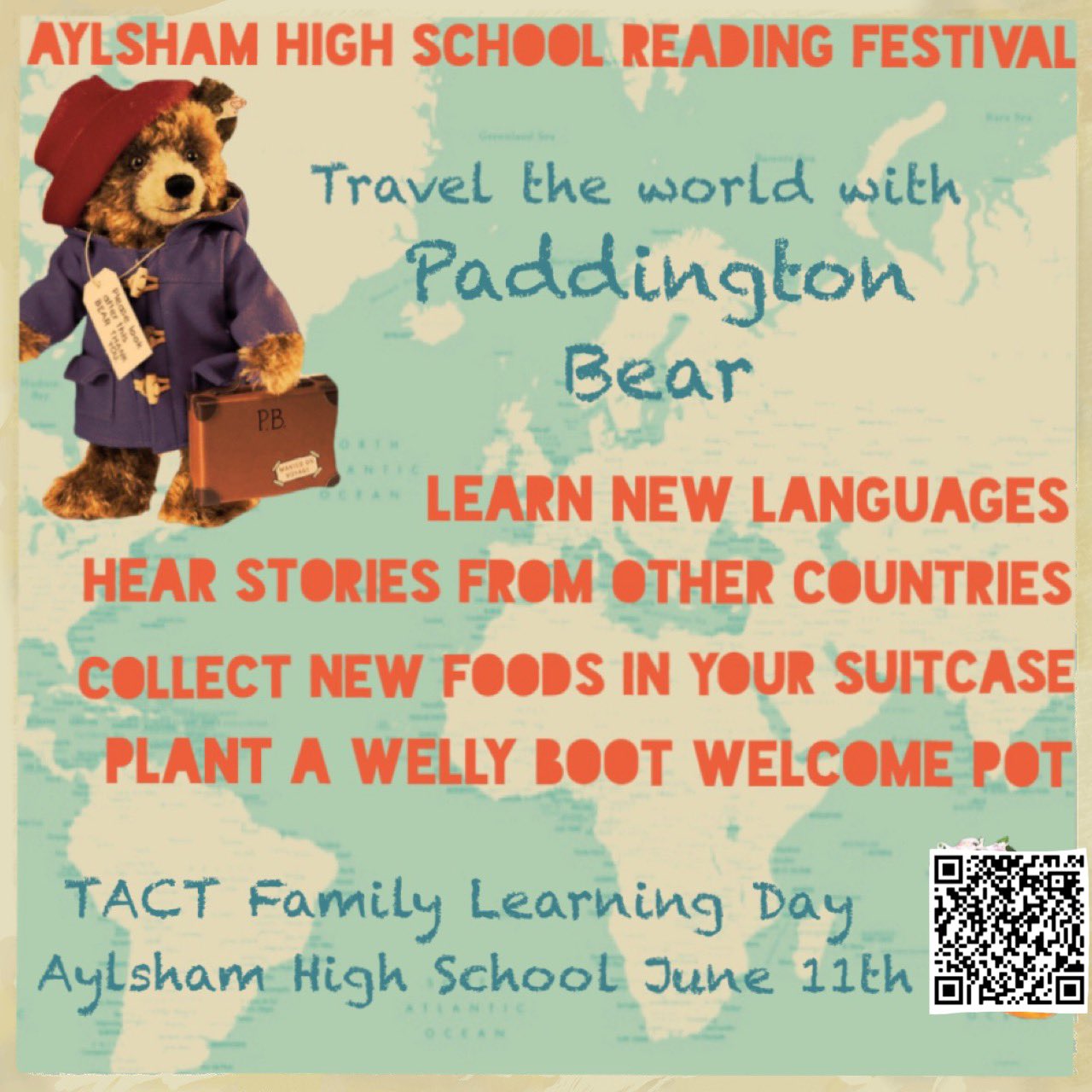 ---
Workshops and Courses for Parents, and Activity Days for all the Family
Families are invited to join the wide range of FREE parent support workshops and events offered through our family learning programme.
If you would like to know more about any of the courses or would like to suggest a topic that would be of interest to you please contact our Family Learning Co-ordinator, Monica Harding on 07780 887348 or email mharding@aylshamhigh.norfolk.sch.uk
For more information on the different workshops being offered, please go to the Parents & Carers page of our website.