Open Morning at John Bear's Nursery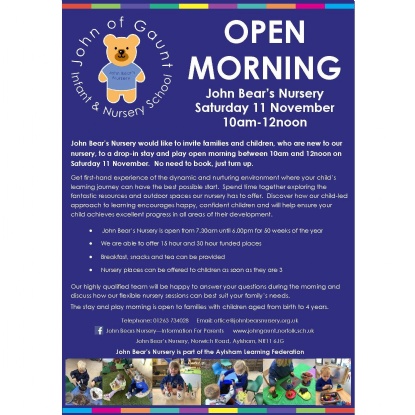 John Bear's Nursery, part of the Aylsham Learning Federation, would like to invite families and children, who are new to our nursery, to a drop-in stay and play open morning between 10am and 12noon on Saturday 11th November. The stay and play morning is open to families with children aged from birth to 4 years.
Get first-hand experience of the dynamic and nurturing environment where your child's learning journey can have the best possible start. Spend time together exploring the fantastic resources and outdoor spaces the nursery has to offer. Discover how the nursery's child-led approach to learning encourages happy, confident children and will help ensure your child achieves excellent progress in all areas of their development.