Food Preparation & Nutrition
FOOD AND NUTRITION
Food and nutrition has an important part to play in the school curriculum at Aylsham High School, leading the way nationally. All students from year 7 learn how to cook fresh, nutritious food and students develop knowledge, skills and understanding by making many different products. We learn about food choices, special diets, food safety and how to cook and present a range of baked and savoury dishes, building on basic skills from home or from KS2 activities.
At the end of year 8 students can opt to follow a one-year GCSE course in food preparation and nutrition. At this level all students are taught food safety as well as how to create nutritious and complex meals independently. These courses equip our young people to pursue further study at college to A level, HND or degree level in catering or hospitality management, obtain work or simply develop essential life skills.
Our teaching team consists of qualified industry professionals, with a combined 75 years industry experience, who take great pride in passing on their knowledge of the hospitality industry. We also work closely with local schools within the community as well as with awarding bodies and professional organisations. In 2010-11 we were lucky to see the refurbishment of our food classrooms into two bespoke kitchens, which replicate many of the features of a professional catering kitchen. The kitchens and associated quiet study area are now used by both students and community groups.
All the food courses at all levels provide opportunities for practical hands on experiences. We have exceptionally good relationships with many chefs and other professionals within the hospitality industry, many of whom work alongside our students, which enable us to provide a rich learning environment in which students are provided with opportunities for commercial experience. The department's success has generated demand for event catering. These events have included the Aylsham Food Festival meal, Aylsham Show cookery theatre, young chamber business breakfasts, sports award evening and school receptions.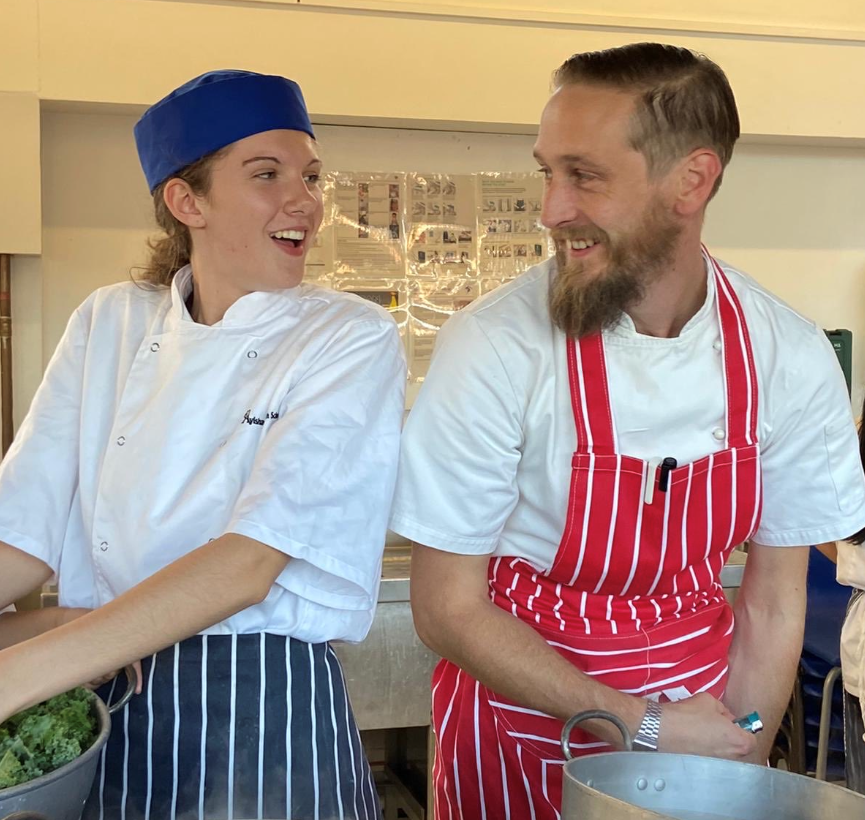 The students are also encouraged to enter both local and national catering and cooking competitions and have achieved a first place in the Food and Farming Challenge at the Norfolk Showground 2017, regional winner in the British Food Fortnight competition, regional winners in Springboard Future Chef every year since 2012, second place nationally in the Rotary Young Chef competition 2012 & 2018. We also take part in the Royal Norfolk Show cooking competition, working with celebrity chefs; in 2016 we achieved first place. These achievements not only contribute to coursework assignments but also make the course meaningful, build confidence and enable students to make worthwhile connections with employers and colleges.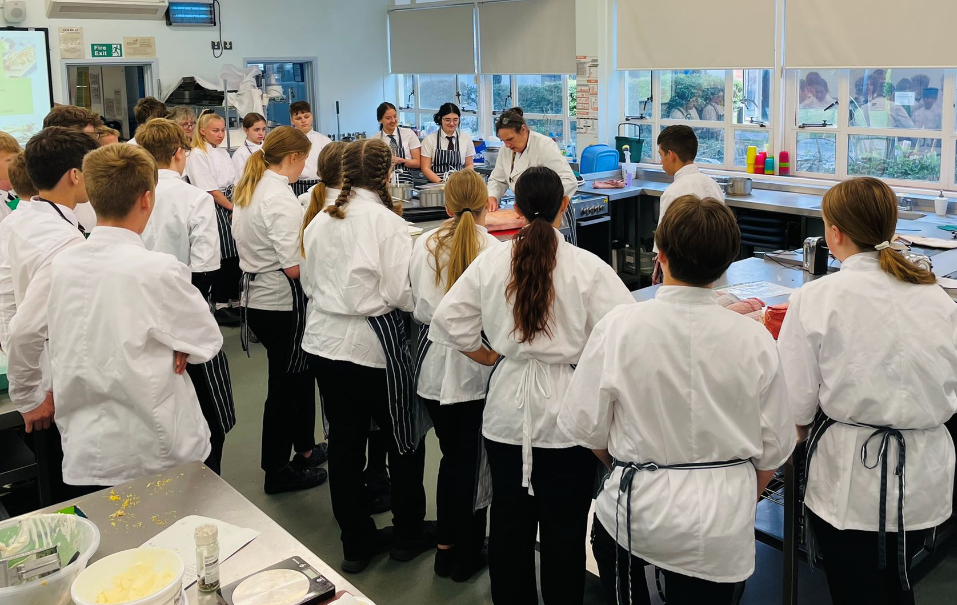 Food Preparation and Nutrition Core Knowledge
GCSE FPN Core Qs 1. principles of nutrition
GCSE FPN Core Qs 2. diet and good health
GCSE FPN Core Qs 3. The science of food
GCSE FPN Core Qs 3a. Function of ingredients
WJEC Eduqas GCSE Food Preparation and Nutrition Specification
https://www.eduqas.co.uk/media/4zjdq104/eduqas-gcse-food-preparation-nutrition-spec-from-2016.pdf
Social Media
For all our latest adventures and activities, follow our Food and Nutrition Twitter! https://twitter.com/AHSFoodies