Maths
Social Media
A Star Learning website https://www.astarlearning.co.uk/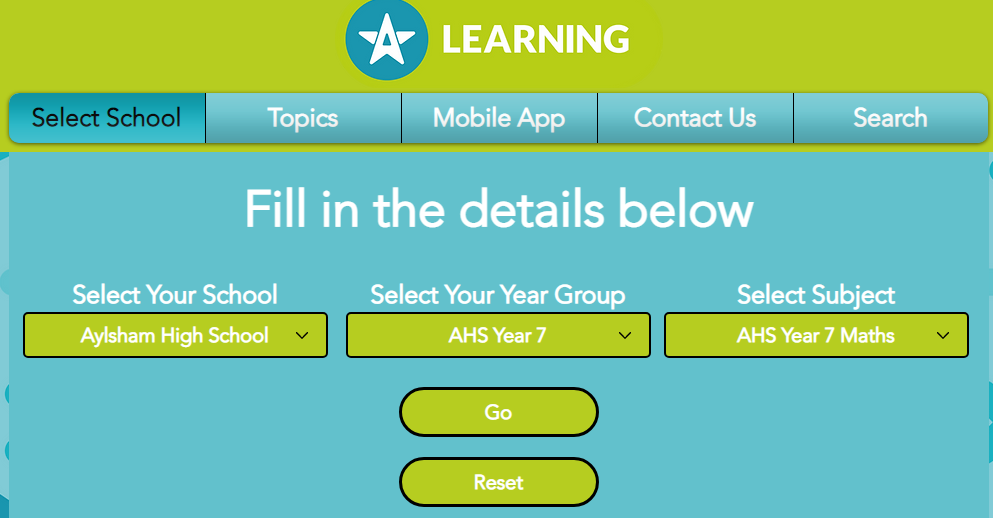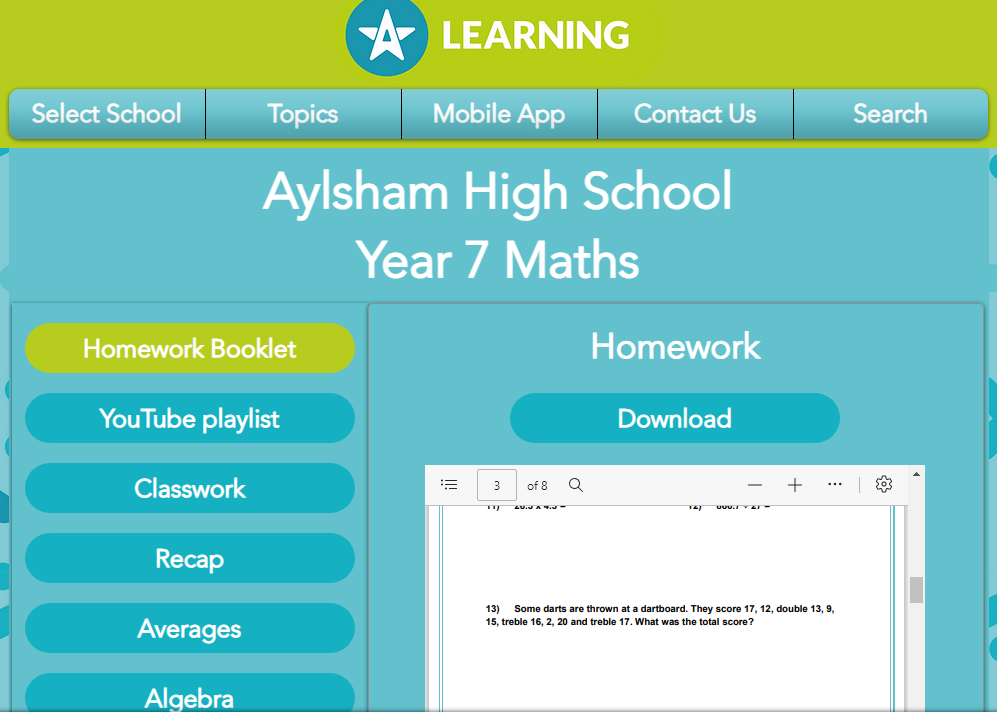 Maths YouTube https://www.astarlearning.co.uk/
Twitter https://twitter.com/AHSMaths
MATHEMATICS
Year 7 and 8
Students in year 7 and 8 cover a variety of topics from number, algebra, shape and data. During the two years there will be regular opportunities to review the learning and homework will be used for additional practice. Students' progress will be monitored through regular tests.
Year 9
In year 9 students will spend time consolidating their prior learning whilst also meeting new topics and question styles to prepare for GCSE. There will still be review lessons, homework and regular tests.
Key Stage 4
Students in years 10 and 11 follow the AQA GCSE syllabus, which covers a wide range of mathematical knowledge and skills, from number, algebra, ratio and proportion, geometry, statistics and probability. Homework booklets and practice exam papers will be used to support learning and progress will continue to be monitored through regular tests.
There are two tiers of entry at GCSE; both tiers are assessed through three exams (one non-calculator and two calculator based) taken at the end of year 11. Final decisions are made about individual tiers of entry after the mock exams in year 11.
Why maths matters - using maths in the world of work