Curriculum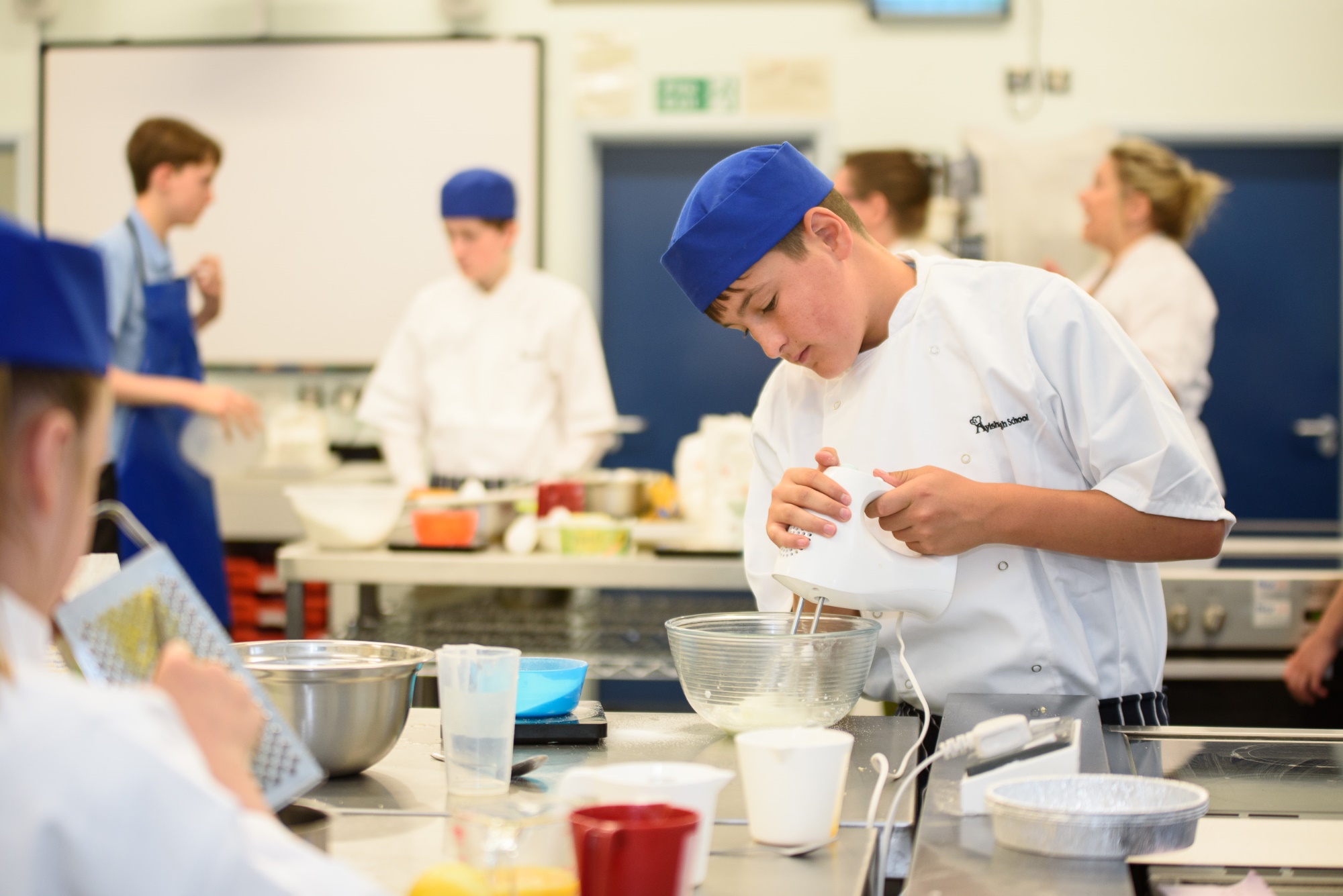 TEACHING and LEARNING
Student Groupings
We are a fully comprehensive school and committed to obtaining the best results for students of all abilities. In key stage 3 where setting occurs, it uses cognitive abilities tests, KS2 results, spelling, reading, numeracy, and subject results to place students in the most appropriate group.
In KS3, students are set according to ability in English, maths, science, modern foreign languages, RE, ICT and enterprise. All other subjects are taught in mixed ability groups.
In KS4, English, mathematics and science are taught in ability sets. Other subjects are chosen by students within the options programme. Philosophy and ethics sets are based upon the English sets.
Student progress and setting is reviewed at key points across the year.
Independent Learning and Homework
Independent learning and homework is a vital component if students are to fulfill their true academic potential. Research has shown that effective use of homework can add 5 months additional progress to a student. It is therefore important that students, parents and teachers collaborate to make working at home successful.
Homework will be used across KS3 and KS4 to support students with their learning outside of the classroom. This work will focus on:
Learning core knowledge. A copy of the core knowledge can be found on the school website in the parent tab.
Learning subject specific vocabulary and its meanings.
Deliberate practice/rehearsal of subject material to help embed and develop new knowledge.
Developing independent learning skills and creativity.
The use of feedback to support further improvement.
Homework tasks are planned to fit in with a subject's programme of study, which means that the regularity for setting homework will vary from subject to subject.
When homework is set within a lesson, teachers will support students to help ensure that:
They understand the task which is being set to support successful completion e.g. setting homework activities at the start of the lesson
The homework is recorded in their learning journal. This will support students with the completion of this work and also means that it is communicated to parents/carers.
Every student is issued with a student learning journal which parents are requested to monitor and support their child with their use of this resource.
KS4 Students
Students studying KS4 courses may expect 2 hours per night. This could include learning core knowledge or revision and preparation for exams, which take place across the academic year.
Core knowledge
Core knowledge is the information which students need to know in order to help them to make progress within a subject. Once students have learnt their core knowledge they will be able to apply it and use it creatively to support their learning. It is important that we work together to help your child with their learning of this information. Students recall of this information is best when they are quizzed regularly at home. To help with this, all the core knowledge can be found on the school website under learning & subjects

Assessment and Recording
Students are involved with the target setting process so that realistic, challenging and achievable progress targets are agreed. This will take place during a learning conversation with their subject teacher who will also give guidance to support the student on their learning journey. This information will be recorded in the students learning journal.
Further learning conversations will take place at key points during the year to review each students progress against their targets.
We recognise that if students are to understand what is required of them it is important for them to know how their work is being assessed. Assessment also allows students to:
Recognise the progress that they are making
Understand the next steps they need to take to make further progress
Know how their achievement compares with course expectations.
Teachers will use a variety of evidence to obtain assessment data and information of students' abilities. This may include observation in the classroom, marking a set piece of work, quizzing core knowledge and end of year exams. Assessment of students' performance highlights strengths and weaknesses, but emphasises positive achievement.
Students are often involved in assessing their own or others' work in order to help them understand the criteria used for assessment and what steps are needed for them to improve their grades.
Reporting
It is our belief that the more parents/carers are informed about the academic performance of their child, the more they are in a position to encourage and support their child. We report to parents/carers on a termly basis using SIMs Parent. This can be accessed with by the SIMs Parent app or website (a link is found on the school's home page on the website). This is an online reporting system which will be used to provide parents/carers with:
Reports at key points during the year.
Daily updates on your child's attendance, behaviour and rewards.
Parents/carers need to sign up and complete the online registration in order to access this useful information.
In addition, we are always happy to initiate a current progress report if parents are concerned about their child's progress at any stage during the year. The student learning journal contains the email addresses for heads of departments and heads of house, should further information be required at any point during the year.
Extra Curricular Activities
Teachers organise a variety of clubs and activities including:
supervising classrooms for private study
chess
conservation work
producing a newsletter
using information technology
orchestra
choir
drama productions
sporting activities
revision classes at strategic times of the year
war hammer
jewellery making
lunchtime sporting and Wii activities
There are also opportunities for students to participate in annual residential excursions, which include outdoor pursuits at Bude (through Activities Week), New York, Iceland, Berlin, skiing and locally, Waxham (through Activities Week). We also have European football excursions and dance trips.
THE CURRICULUM STRUCTURE FOR YEARS 7 and 8
Our curriculum is designed to meet national curriculum requirements and makes the maximum use of staff expertise. It includes two personal social and health education days per year when the normal timetable is suspended and a range of related activities incorporating visiting adults other than teachers and educational visits are undertaken. In July there is an Activities Week where students are able to choose from a range of exciting activities to experience something completely different. The curriculum structure for years 7 and 8 includes art, English, English literature, drama, geography, French, computing, history, mathematics, music, physical education, religious education, science, swimming, technology, food preparation and nutrition and enterprise.
THE CURRICULUM STRUCTURE FOR YEARS 9,10 AND 11
In Key Stage 4, the core curriculum, which all students are expected to study, is comprised of English Language, English Literature, maths, science, religious studies, enterprise, computing, French, humanities, core PE and PSHCEE; this takes up just over 60% of their time or 3 days of the week.
When students are studying the core, they will be preparing for GCSEs in English and maths. Most students will also study GCSE in Religious Education. In science, those who have not chosen to study separate sciences will study the double science GCSE.
The range of options available to students at key stage 4 is an aspect of our school, which we consider to be very important. We believe that students will achieve best when, with the remainder of their curriculum time they have a free choice. All students have at least three free option choices (list below). With this, they can choose subjects that they are passionate about and study these subjects at a level appropriate for their ability. To ensure there is access to as many subjects as possible, students in years 9, 10 and 11 are taught in mixed age groups for many options. We do expect that the majority of students, for two of their options, follow the English Baccalaureate range of subjects. This means that for two of their five options they will study a language and a humanity.
In year 9, the majority of students will begin their options by studying one of the courses that they have chosen. This will be completed and assessed by the end of the year.
Students in years 10 and 11 have two option blocks each year. These blocks will be filled with the remainder of the student's choices, as well as the English Baccalaureate subjects of a humanity and French. Most of the free option choices are completed after one year. When students complete the assessment of a subject, they choose again for the following year. The humanity and French are taught in combination over two years, and tested at the end of year 11 with the other core subjects.
In addition to the core curriculum, students choose further GCSE/applied learning courses from the list below:
Single award GCSEs, BTECs and Cambridge Nationals
| | |
| --- | --- |
| Technology | Arts |
| Design and Technology GCSE (timber or metal specialism) | Fine Art GCSE |
| Design and Technology - Unit Award Scheme L1 | Drama GCSE |
| Food preparation and nutrition GCSE | Graphic Communications GCSE |
| | Music GCSE |
| | Music BTEC |
| Computing | Textiles Design GCSE |
| Computing GCSE | |
| Creative iMedia Cambridge National | Science |
| | Separate sciences GCSE |
| Humanities | Health and Social Care Cambridge National L1/2 |
| Business GCSE | |
| Geography GCSE | Modern Foreign Languages |
| History GCSE | French GCSE |
Additional Qualifications
Introduction to the Hair and Beauty Sector VTCT level 1
Independence, Confidence and Employability entry level step-up programme
NOCN step-up programme entry level 3 and level 1 in:
Building and construction
Physical education foundation course
If parents require further information about any of the subjects, they should contact the school where the member of staff indicated will be pleased to talk to them.