Health & Social Care
Social Media
Health & Social Care Twitter https://twitter.com/HSC_AHS
Welcome from the Health and Social Care Captain of 2022/23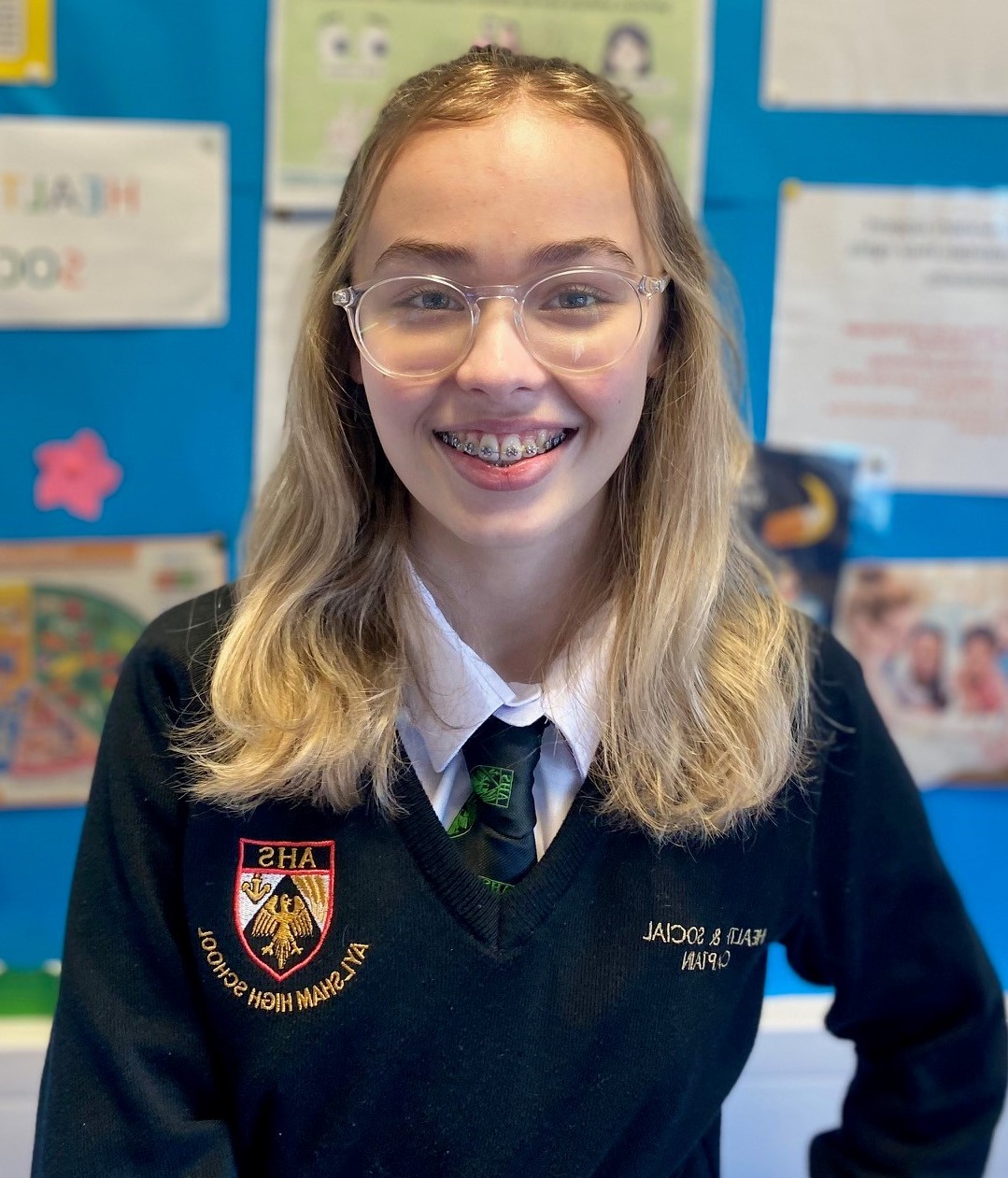 I am very grateful to be the new health and social care captain 2022/2023. I applied for this role because I loved studying the subject last year and want to encourage others to take it in the future. I also hope to help other student taking the subject currently to achieve their full potential, even if this means giving up my spare time. Of course, I can't forget to mention how much I'm looking forward to helping Mrs Wiseman for the next school year. Thank you for such a great opportunity!
Libby Cooper Year 11 Health and Social Captain 2022/23
Health and Social Care
To see the full health and social care curriculum overview please click on the document at the end of this text.
The Cambridge National in health and social care will equip learners with sound specialist knowledge and skills for everyday use. It will also challenge all learners, including high attaining learners, by introducing them to demanding material and skills; encouraging independence and creativity; providing tasks that engage with the most taxing aspects of the National Curriculum (including values of care and the current legislation requirements and the importance of softer skills such as communication skills to ensure individuals right to independence and dignity).
The course consists of four units, two of which are core and two optional, and all of which are weighted equally at 25% of the final mark.
Two core units:
R021: Essential values of care for use with individuals in care settings
This unit focuses on the rights of individuals and will instil the values of care to be used when working in a health and social care or early years environment. All good practice is based on these values and enables those who use and work in care settings to apply quality practice. The unit also provides an overview of legislation and its impact on the care settings and covers the hygiene, safety and security matters that relate to promoting a healthy and safe environment.
This unit is assessed by an external written examination in January. There will be a further opportunity to retake the written exam for this unit, in June, if required.
R022: Communicating and working with individuals in health, social care and early years' settings
This unit will provide learners with the underpinning knowledge and understanding of how to communicate effectively and what personal qualities will contribute to the creation of a caring environment when working with individuals in a health, social care and early years setting.
This unit is internally assessed by controlled assessment.
Two optional units:
R027 - Creative activities to support individuals in health, social care and early year settings.
This unit is internally assessed by controlled assessment.
R029 - Understanding the nutrients needed for good health.
This unit is internally assessed by controlled assessment. There will be a compulsory cooking session which will take place after school. This will contribute to your final controlled assessment marks so it is essential that you attend; you will be offered a choice of dates on which to attend.