Eco Group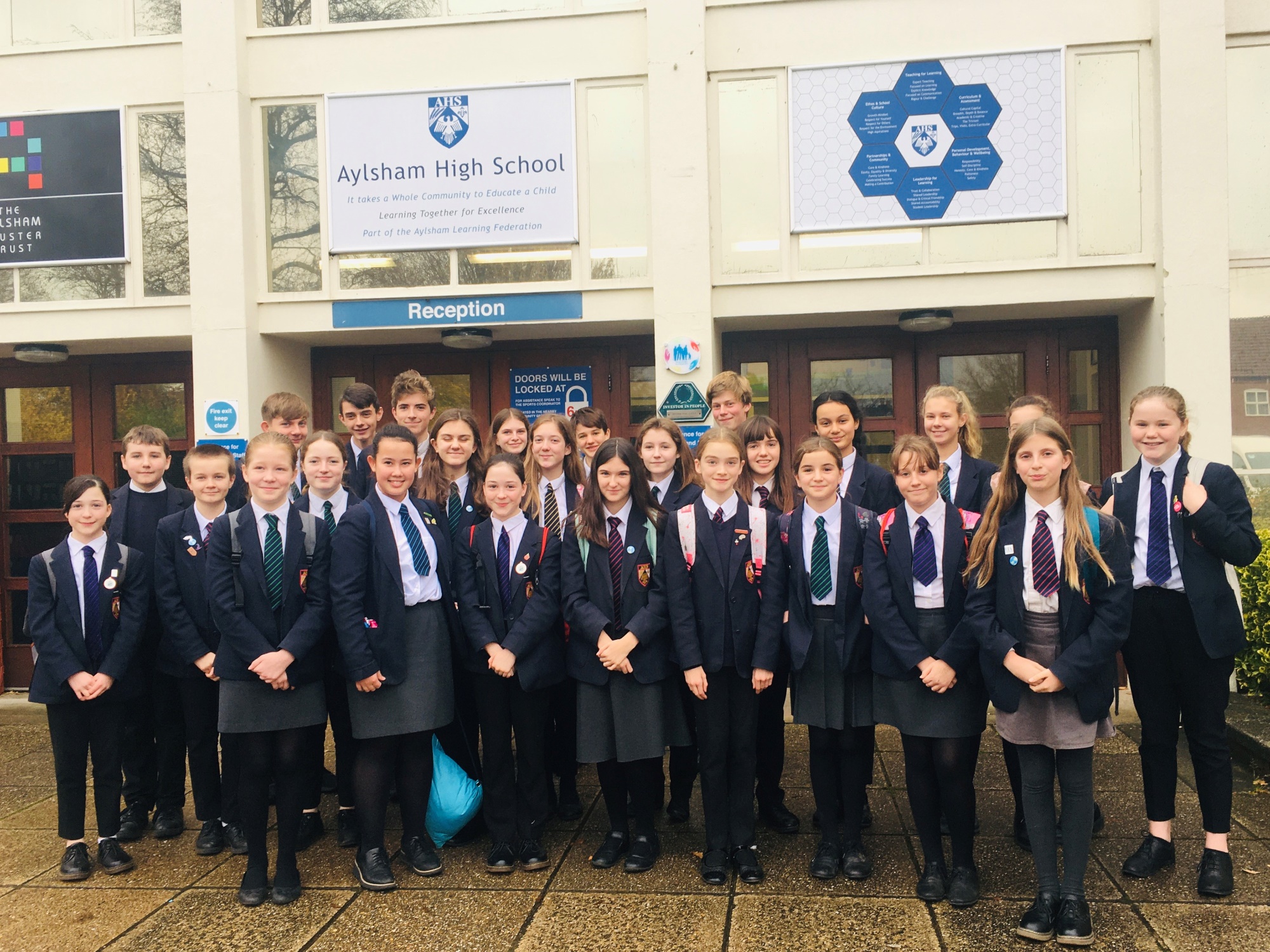 A group of about 45 students from all year groups have volunteered to start helping with our local environment at Aylsham High School. We all feel very strongly about everything ecological and have already made a huge difference to the way we deal with our waste. Our achievements so far:
We have produced three colour coded labels, one for general waste (BLUE), one for paper (YELLOW) and one for all other recyclables (GREEN). Every bin at school has been labelled with the correct colour.
The Eco Group students have been giving 10-15 minutes of their lunch time each week to collect all paper waste at school. We are currently collecting almost 1 cubic square of paper per week.
The blue skip at the front of the school (=roughly 1 ton of paper) was emptied just once last year. We have already emptied it once since September... We hope it will be emptied 4 or 5 times this year. Each skip represents about £65 of revenue for the school. The paper is sent abroad to be pulped and made into newspapers and magazines.
Our students have also worked on giving some tips to students and staff alike around what we use and consume for our lunches, trying to avoid cling film, plastic bottles or foil and replace them with easy and sustainable alternatives such as Tupperware boxes and hydro flasks.
Amy Hudson (Year 11) is addressing staff on Monday to remind them of eco good practice and also announce that the single use plastic cups in the staff room will be a thing of the past soon...
A separate initiative has also been taking place with a number of staff about a school allotment and wild flower meadows. Watch this space!
Please check our Twitter feed for more information about what we do!
The Eco Group