Drama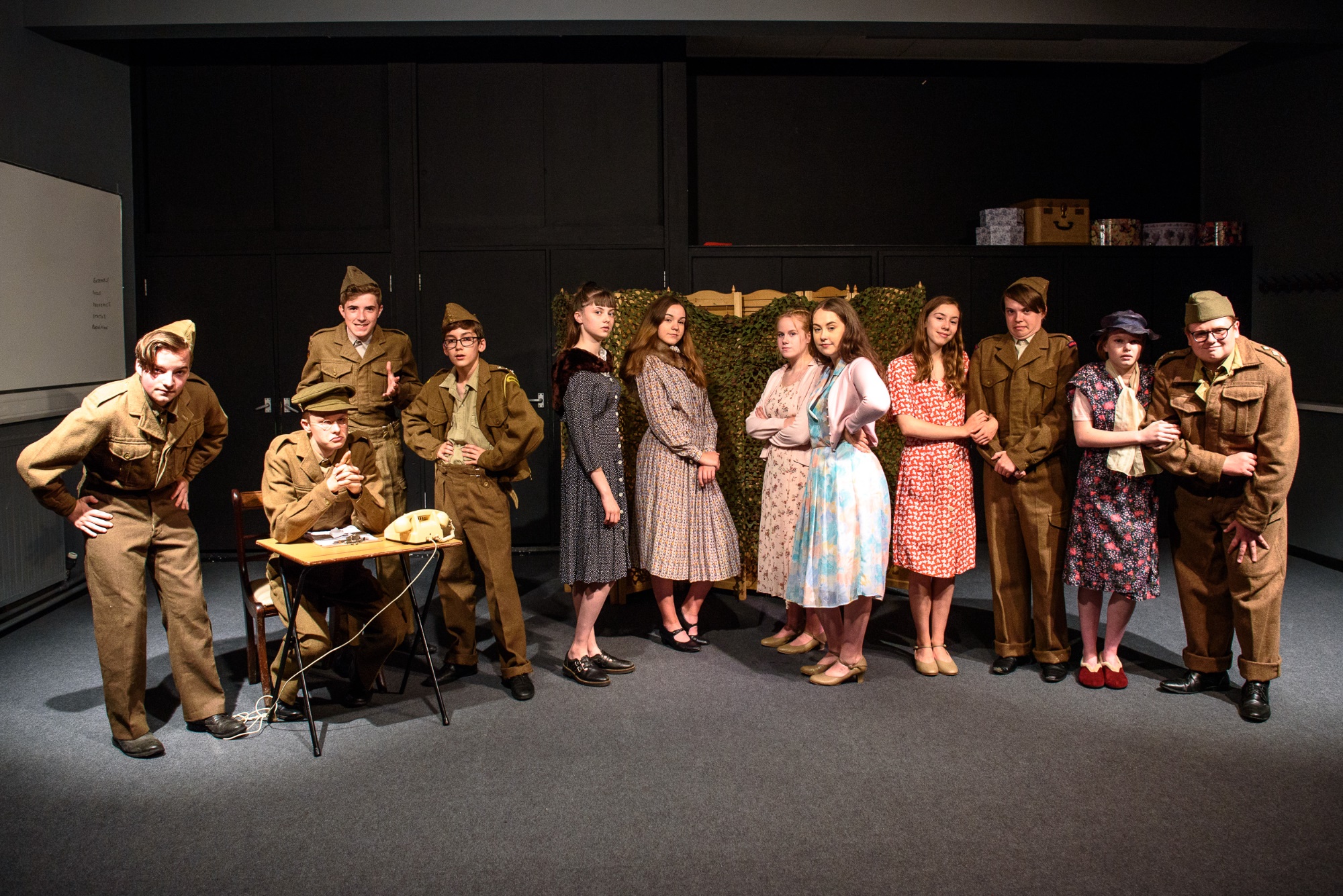 Elf The Musical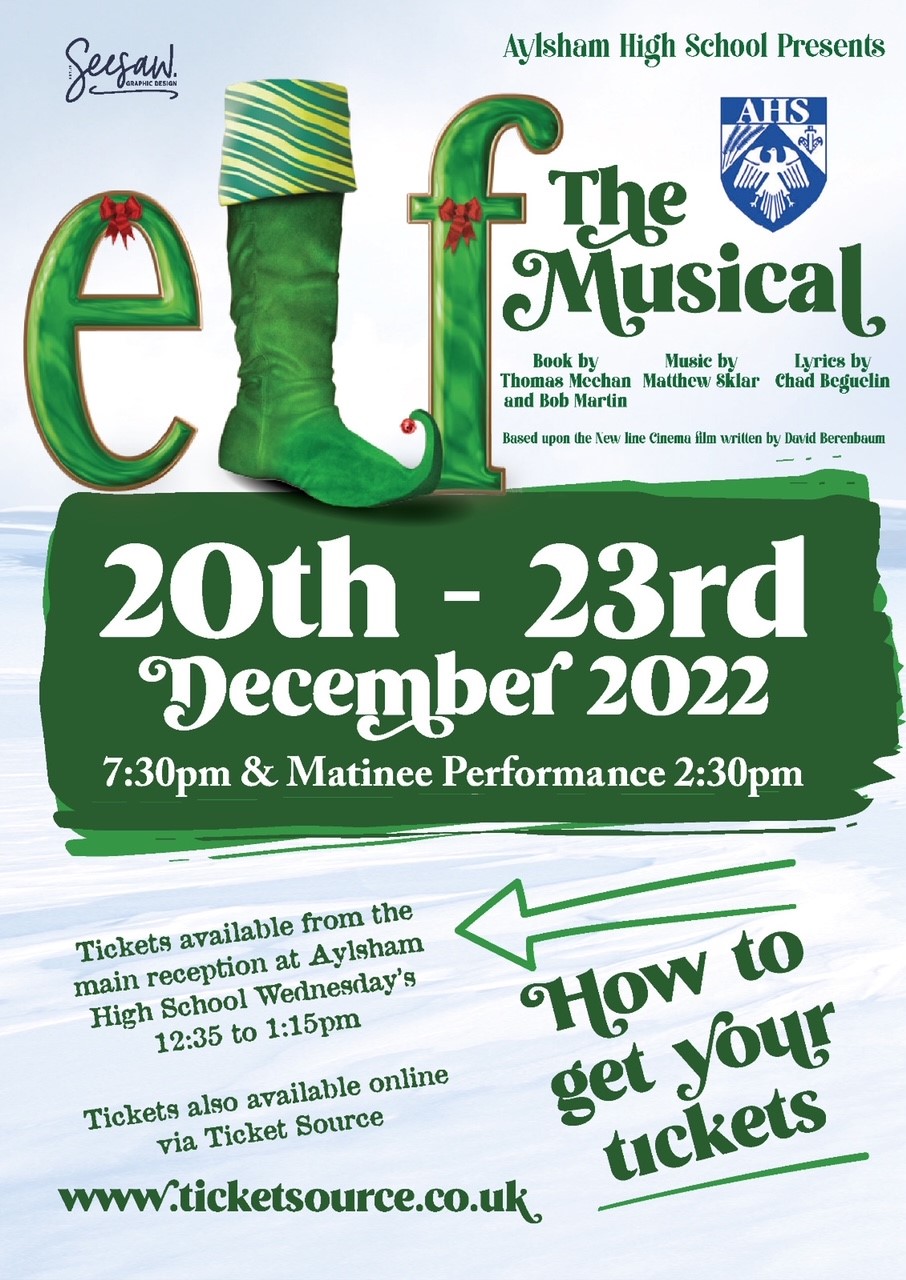 Drama Core Knowledge
Social Media
Drama Twitter https://twitter.com/@AHS_Drama
2022-2023 Drama Captains:
I am delighted to be one the drama captains at Aylsham high school this academic year. Within the drama department, I have been given the chance to develop communication and performance skills and I am looking forward to sharing my passion for this art with other students within the school. Thank you for this exciting opportunity!
Isabelle Prince Year 11 Drama Captain
My name is Esme Harlow and I am one of this year's drama captains. As drama captain I run a drama club for year 7s and I help out in the drama studio when needed. I really enjoy my role and I am very grateful to Mrs Mitton and Mrs Martin for giving me this opportunity. I have been a part of AHS's drama productions since year 3 where I was first able to be a part of the school musical 'The Sound Of Music' playing the role of Gretel, then the following years as a child in 'The King & I'. I have also been a part of 'My Fair Lady' and I played one of the two Narrators in 'Joseph and the Technicolour Dream Coat' as well as my most recent role of Maggie in Mrs Martin's play 'The Spaceman'. I was also able to take drama GCSE in year 9 which I thoroughly enjoyed. I have always been interested and passionate about drama and performing and I am so lucky to be able to have access to all these opportunities here at AHS.
DRAMA
Key Stage 3
Being distinct from the use of drama in other subject areas, the emphasis of the course is on creative and theatrical skills, although its general aims are to build confidence, to extend communication skills, to stimulate the imagination and to develop an awareness of the needs of others, as well as oneself. The course provides opportunities for students to be inventive, to express what is felt and imagined, to develop the skills of planning, organisation and decision making, to work meaningfully with others and to face issues and solve problems. This is achieved through a wide variety of improvisation, role-play, scripting and group discussion and planning, all leading to performance.
Key Stage 4
GCSE (Drama and Theatre Arts)
The school offers the AQA drama and theatre arts syllabus.
Component 1 - Understanding Drama

Component 2 - Devising drama (practical)
Component 3 - Texts in practice (practical)

What is assessed

Knowledge and understanding of drama and theatre
Study of one set play from a choice of six
Analysis and evaluation of the work of live theatre makers

What is assessed

Process of creating devised drama
Performance of devised drama (students may contribute as performer or designer)
Analysis and evaluation of own work

What is assessed

Performance of two extracts from one play (students may contribute as performer or designer)
Free choice of play but it must contrast with the set play chosen for Component 1

How it is assessed

1 hour and 45 minutes

Open book
80 marks
40% of GCSE

How it is assessed

Devising log (60 marks)
Devised performance (20 marks)
80 marks in total
40% of GCSE

How it is assessed

Performance of Extract 1 (20 marks) and Extract 2 (20 marks)
40 marks in total
20% of GCSE

Questions

Section A: multiple choice (4 marks)
Section B: four questions on a given extract from the set play chosen (44 marks)
Section C: one question (from a choice) on the work of theatre makers in a single live theatre production (32 marks)

This component is marked by teachers and moderated by AQA.
This component is marked by AQA.