Drama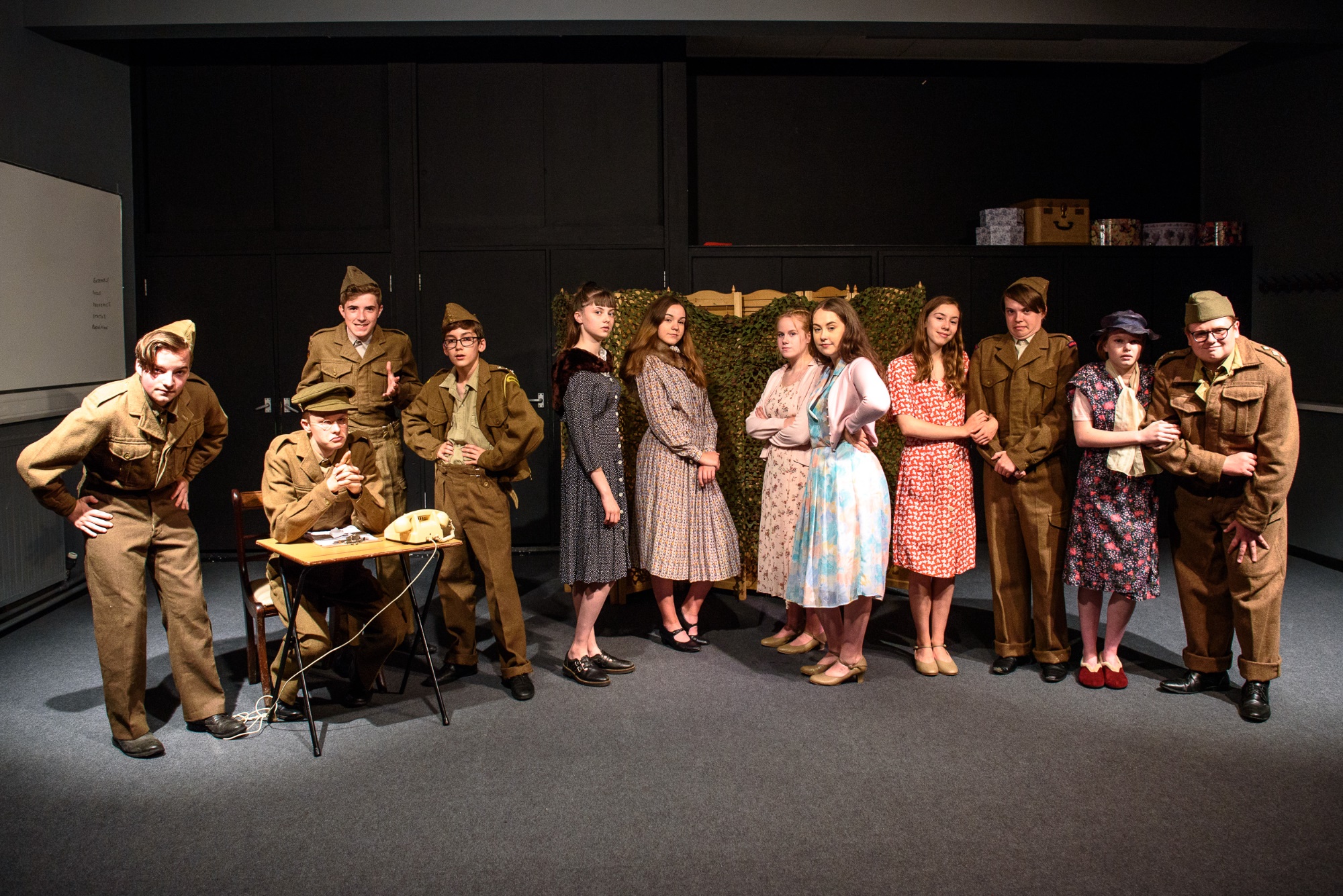 A Midsummer Night's Dream
https://www.ticketsource.co.uk/Aylsham-High-School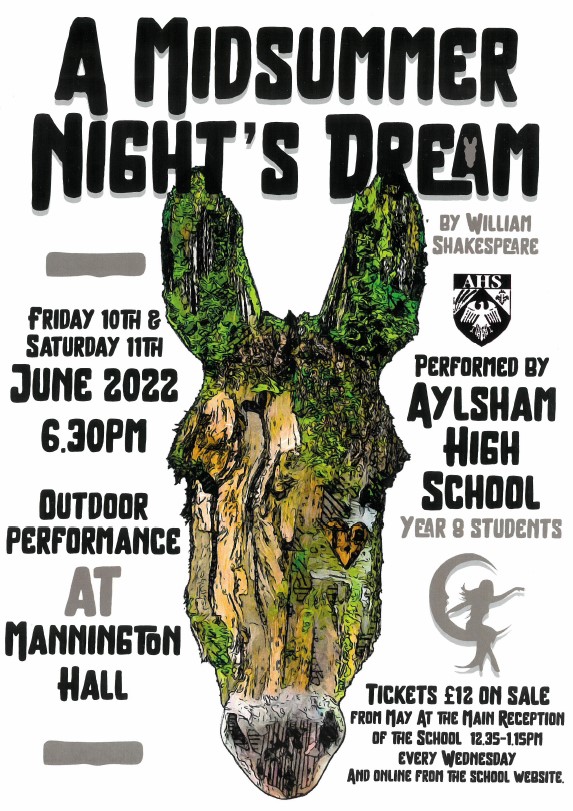 A Night at the Musicals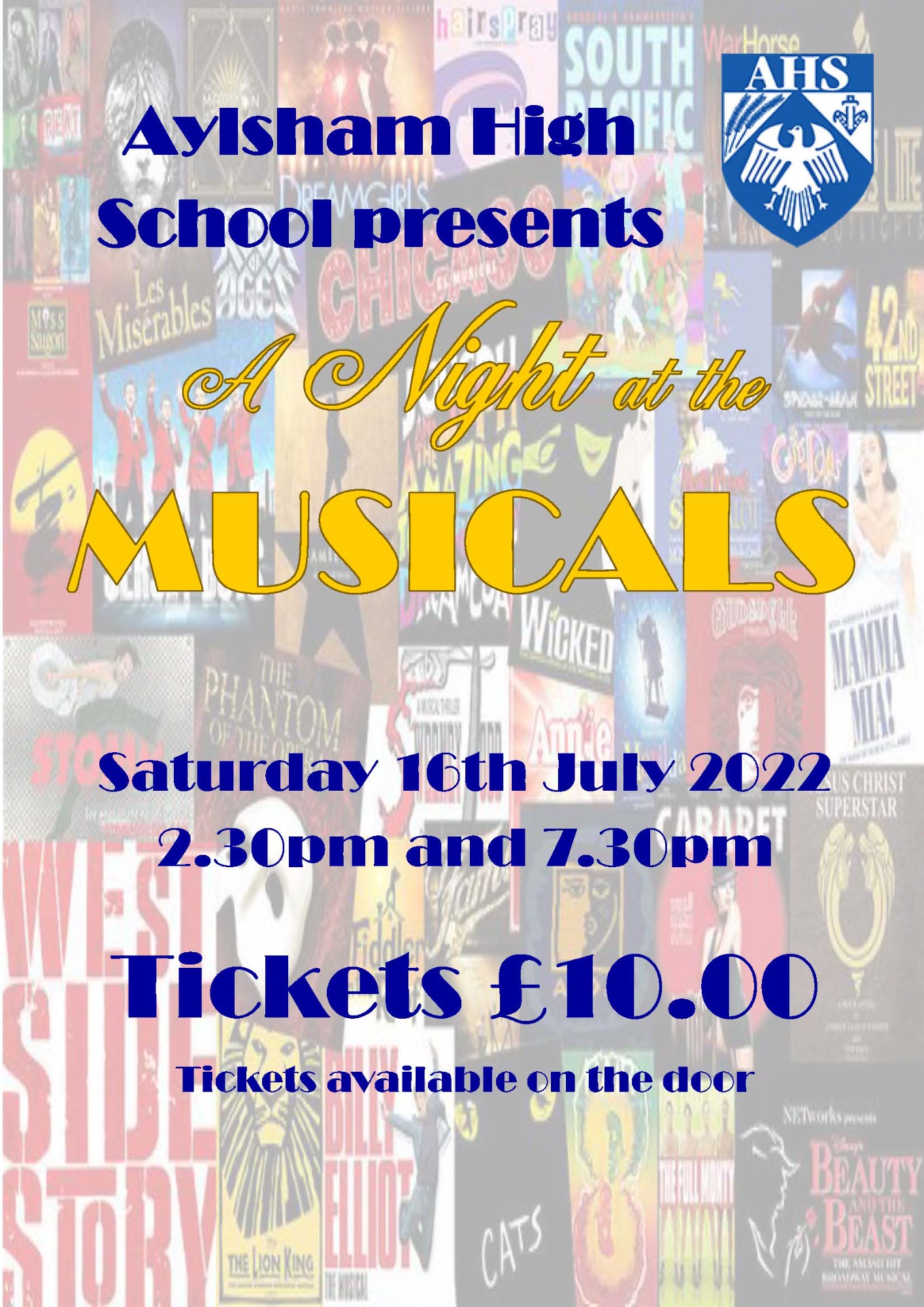 Drama Core Knowledge
Social Media
Drama Twitter https://twitter.com/@AHS_Drama
Welcome from the Drama Captains of 2020/2021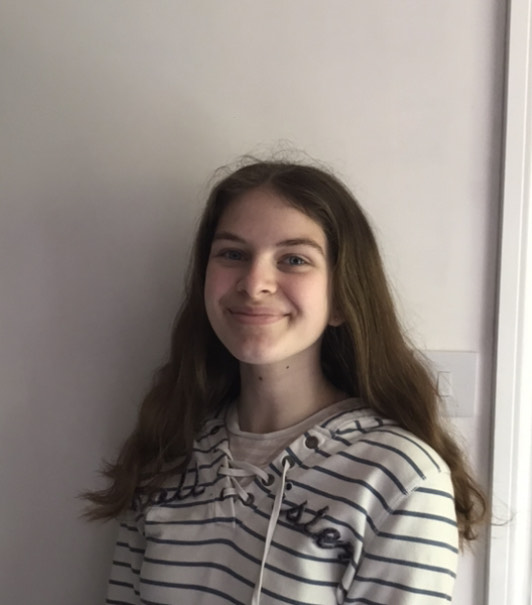 I am excited for the next year of drama and to support the younger students with the drama club, as when I was in year 7, I joined with a couple of friends and it was one of the reasons I knew I wanted to do Drama GCSE! I hope I can inspire the students like the Drama Captains did for me!
Bibi Boyce
Drama has always been my favourite subject at school and I wanted the position of drama captain to help improve younger students' confidence and show them how much fun performing can be. I want to help inspire other pupils and encourage them to join productions, increase their self esteem and acquire skills for life.
James Turner
DRAMA
Key Stage 3
Being distinct from the use of drama in other subject areas, the emphasis of the course is on creative and theatrical skills, although its general aims are to build confidence, to extend communication skills, to stimulate the imagination and to develop an awareness of the needs of others, as well as oneself. The course provides opportunities for students to be inventive, to express what is felt and imagined, to develop the skills of planning, organisation and decision making, to work meaningfully with others and to face issues and solve problems. This is achieved through a wide variety of improvisation, role-play, scripting and group discussion and planning, all leading to performance.
Key Stage 4
GCSE (Drama and Theatre Arts)
The school offers the AQA drama and theatre arts syllabus.
Component 1 - Understanding Drama

Component 2 - Devising drama (practical)
Component 3 - Texts in practice (practical)

What is assessed

Knowledge and understanding of drama and theatre
Study of one set play from a choice of six
Analysis and evaluation of the work of live theatre makers

What is assessed

Process of creating devised drama
Performance of devised drama (students may contribute as performer or designer)
Analysis and evaluation of own work

What is assessed

Performance of two extracts from one play (students may contribute as performer or designer)
Free choice of play but it must contrast with the set play chosen for Component 1

How it is assessed

1 hour and 45 minutes

Open book
80 marks
40% of GCSE

How it is assessed

Devising log (60 marks)
Devised performance (20 marks)
80 marks in total
40% of GCSE

How it is assessed

Performance of Extract 1 (20 marks) and Extract 2 (20 marks)
40 marks in total
20% of GCSE

Questions

Section A: multiple choice (4 marks)
Section B: four questions on a given extract from the set play chosen (44 marks)
Section C: one question (from a choice) on the work of theatre makers in a single live theatre production (32 marks)

This component is marked by teachers and moderated by AQA.
This component is marked by AQA.