Attendance week ending 7.2.20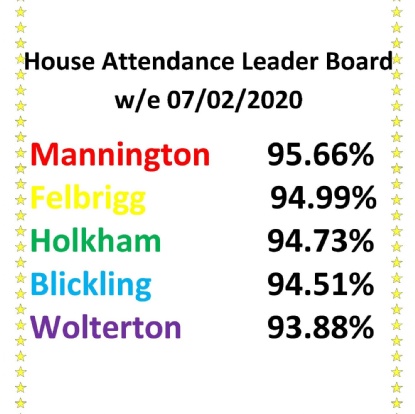 Mannington are at the top of the leader board - well done!
Each week we look at attendance in school to see how well we are doing. It is always great to see attendance at over 95%. This week we have just one our houses achieving this, Felbrigg are very close and Blickling, Holkham and Wolterton all have work to do.