Eleanor selected for Norfolk to play against other counties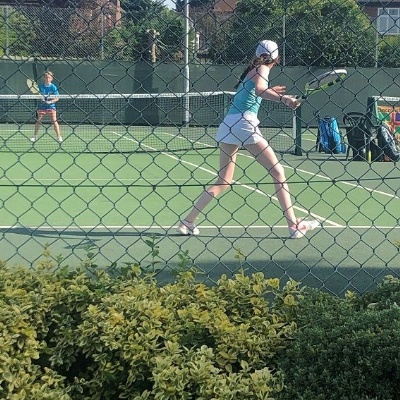 Eleanor was selected to the Norfolk girls under 12 County cup side for the 29 & 30 June weekend.
She fought through a playoff for selection and was one of three Norfolk girls selected for the team.
It was a busy weekend with matches against Bedfordshire, Gloucestershire, Lincolnshire and Suffolk. Eleanor had tough matches all against players rated higher than her, but put in some great performances almost beating her Suffolk opponent who was 2 divisions higher. Highlight of her weekend was winning her doubles match against Gloucestershire 10/4 in the Championship tie break - with Gloucestershire being the overall winners of the weekend.
A great experience for her to gain exposure to this level of competition to inspire her to improve.
Well Done Eleanor.