'Censor me, I dare you' exhibition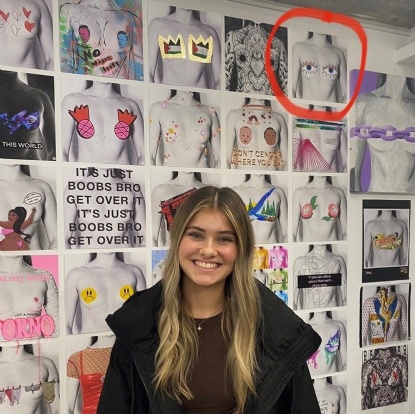 On Friday the 4th of March, I had the day off to go to London as I was part of a big group exhibition called 'Censor me, I dare you'. An artist called Holly Links had the idea after her paintings had been censored on social media, so she decided to have a collective of artists censor her breast in their own style.
All artworks went into an auction and each artist picked a different charity for 20% of their profits to be donated to. I chose a charity called the Art Room which supports young children in having access to supplies to create artwork. Towards the end of the auction, I still hadn't received a bid but, to my surprise, on the train coming home, the bidding wars began. I managed to get the third highest bid out of 170 pieces, and it went for £80.
Overall, I had a really good day in London and enjoyed spending the day in London with my mum. Thank you for allowing me to have the day off.
From, Cali Gurnett FTW