Scholarship success for Lucia and Florence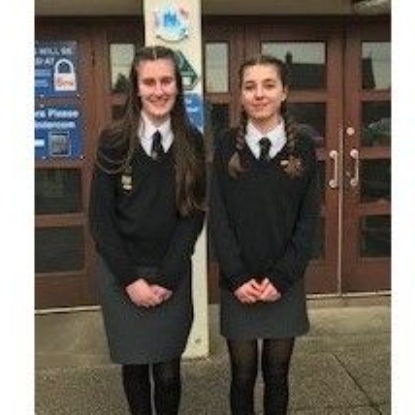 Scholarship success for Lucia and Florence
Lucia Gamble, in year 11, has been selected to be the recipient of the inaugural Nelson Scholarship, being offered by Langley School . This new scholarship was created to provide year 11 students from across the county with the opportunity to apply for a fully funded scholarship into Langley Sixth Form.
Florence Mills has also been awarded the Nelson Fellowship which similarly recognises exceptional talent and potential. The scholarship and fellowship are unique as selection was based on demonstrating core values of kindness, curiosity, integrity, and confidence with humility.
The awards are made in collaboration with NelsonSpirit - a Norfolk-based leadership and mentoring programme. This provides a range of opportunities and connections in the local area to develop their leadership skills, with business leaders.
With applications from 14 different schools, the huge field was narrowed down to just 20 shortlisted students. Lucia and Flo were invited to a full day of assessment, which involved observations of them collaborating and leading activities with peers and younger students, as well as a 5 minute presentation on the subject of leadership and interviews with the Headmaster and assessment panel.
We are incredibly proud of both Lucia and Flo for their achievements in being selected for theses prestigious awards.
We wish them all the very best for their A Level studies. We know they will make a very full contribution to their school community, be excellent ambassadors and leaders, and will make the most of all of the opportunities that are open to them. Good luck Lucia and Flo!